communityrelations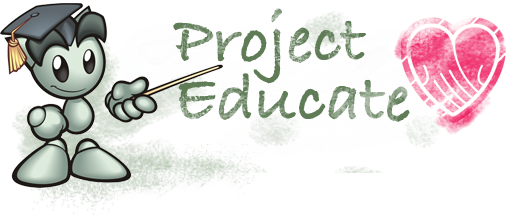 Community Projects: Volume 1 ~ A Series about Community Projects: An Explanation and Examples of Each Category:

As a way to get involved, or to just give a tribute or send a prayer through art, Community Projects has many, many categories in which to choose to submit deviations to. Each month additional sub-cats are added, so it is best to thoroughly look at the options prior to submitting.

Community Projects, outside of being its own gallery, has four categories:

Awareness
Holidays
Projects and Clubs
Tributes


Each of those categories have many sub-cats, Holidays and Awareness being broken down by the years the sub-cats have been created.

Tributes has three generalized sub-cats:

Miscellaneous, World Disasters and deviant Rembrances. Then there are several individual sub-cats that include but are not exclusive to, Farrah Fawcett, James Brown, Michael Jackson, Steve Irwin and the latest addition of Steve Jobs.


Awareness has two generalized sub-cats, Human Rights and World Aids Month. Then rest of the Category is broken down by years, 2009 - 2011. New sub-cats are added each month as recommended by the Projects' CV or when Moonbeam13 sees something that should have its own sub-cat.


The Awareness sub-cats include, but are not exclusive to:

Natural Disasters, Prevention of Animal Cruelty, Spirit Day, Breast Cancer Awareness, Bullying Awareness, Childhood Cancer, Daffodil Month, Gay and Lesbian pride and Mental Health and Illness Awareness. The latest sub-cat to be added is Movember. It is common for some males in New Orleans, New Zealand and Australia, especially in Melbourne, to grow a mustache during November. The custom is known as Movember, and is a fundraising event for men's health issues. It is also known as "No-Shave November", and helps to raise funds and awareness of testicular and prostate cancer. It is a fun topic for a serious endeavor.



The Holidays sub-cats are divided into years from 2004 - 2011:

Holidays in any given year may include, but not be exclusive to, Eid Al-Adha, Earth Day, Cinco de Mayo, Black History, Beltane, Friendship Week, Guy Fawkes Day, Haitian Heritage Month, Mardi Gras, Halloween, Independence Days, Mothers and Fathers' Days, St. Patrick's Day, Sukkot, Summer Solstice, Valentine's Day, Hannukah, Kwanzaa, Christmas, Thanksgiving or one of my favorites, "That Sucks Day"!!



The Projects and Clubs</a> Category has many Project sub-cats:

1000 Deviants 1000 Cranes, deviantARTSecret, The Peace Sign, NaNoWriMo, Drawing Day, Project Positivity, Kindness Stamps and many more, including but not exclusive to, Just for the Admin, a sub-cat for deviations created as a tribute to $taff or Volunteers, one or all.



Sadly, there are a plethora of miscats in Community Projects and I would never have time to move them all prior to my term ending, so I have to keep the work to narrow set of Projects. Be sure to double-check submissions to make sure each one is in the right category before hitting the submit button! Doing so helps to keep dA's galleries organized and deviations easier to find