communityrelations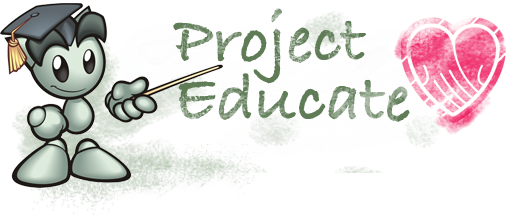 Past Contest Entries as a DD-able Category


As long as a contest is over and the prizes awarded, the entries are available to DD. Giving a DD during the contest will disqualify the entry, so only past contests count for consideration for DDs.
The Contest Gallery has a plethora of wonderful entries that may not have gotten a lot of attention during the contest but still may be of interest to the community. Although there are deviants who perceive that contest entries should not be featured, even though the category is considered part of the Community Projects gallery (as it relates to giving DDs, although ANY Community Volunteer can DD past contest entries, as long as the entry pertains to his/her gallery), and there are those who perceive that entries are too "popular" to be DDed, I must firmly disagree. I've seen news articles announcing winners of contests that may only have views in the hundreds, and even some winners' works with only hundreds or thousands of views. Even if a winning deviation has 15,000 views, that doesn't mean it has had a chance to be viewed and enjoyed by the community considering dA has between 15 and 20
million
sites! Views in the thousands on any deviation is a pittance considering how many deviants that
could
be viewing the deviation. What is perceived as popular on dA I'm not sure, but unless a deviant is
briannacherrygarcia
, then it isn't likely that most contest entries, or most other deviations for that matter, will get a bazillion views. If a deviation wins a contest then it probably should be a DD as well, although it doesn't always work that way.
My own two cents Getting a DD is not a road to popularity. It can garner a lot of views and faves for a day or two, or even get a few extra watchers or pageviews for the deviant receiving the DD, but having a DD on my stock site, I can say that it certainly did not make my stock site more popular (much to my disappointment ) and only spiked pageviews some for a day. I've heard others say the same thing when they have received DDs. Having said that, giving a DD to an alleged "popular" deviation isn't "redundant" as some deviants have insisted because millions and millions of deviants have never had a chance to see said deviation. I'll get off my soap box now.
Usually as soon as a contest is officially over, the DD suggestions start coming in. It is quite possible to see several of the entries over the next several months as DDs after the contest closes; however, any past contest entries going back from the inception of deviantART can be considered for a DD. There isn't an "age" limit on deviations that can be DDed nor does a deviant have to be incredibly active on dA to receive a DD.

Past Entries and/or Winners of Official deviantART Contests that have Received DDs*

:thumb61993557:

All I Want For Christmas

Oh, all I want for Christmas is a smaller set of breasts:
Forget about the candy canes, the eggnog and the rest.
Hey Santa, if you're listening then let me really stress,
I mean it when I say I need to 'get this off my chest'!!!
I 'member how I used to play in mother's cast-off clothes;
The evening dress, the high heels and the baggy pantyhose.
I'd stuff my top with kleenex 'til the bodice hit my nose:
Gee, whoda thunk I'd end up with a pair bigger than those?!?!?!
When older, I tried basketball but I'd just end up sore.
I'd bounce the ball across the court but both my breasts bounced more!
And golf was just a waste of time-I seldom had a score:
My boobs just checked my swing before I even could yell 'Fore!'
Now, I can hear you laughing but you really have no clue,
Just what it's like to jump rope and end up all black and blue!
I'd wear the tightest bra I could, but what's a girl to do?
No matter how I'd bind 'em they just grew and grew and GREW.
Yes, Dolly with her triple D's does rea
*DDs given by a variety of Community Volunteers over the years